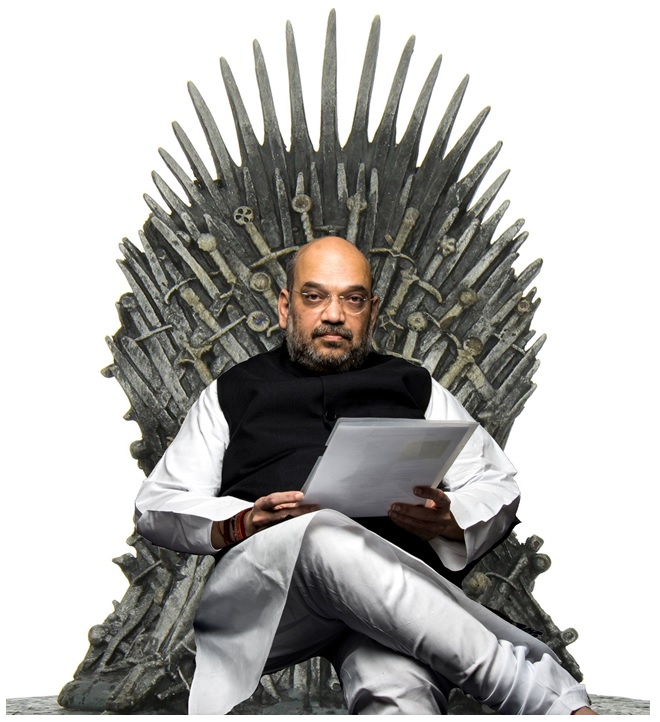 There is a reason why politics is the most addictive and interesting  game .It gives a person like  me a high and keeps me on my tenterhooks all the time.
The recent development in Bihar is one such fine example. People might say that restructuring of power happened overnight .But if you have understanding of Indian politics and scratch little bit beneath the surface you will realize it was a very well planned ; just like a  game of chess.
The silent planning had started after defeat of BJP in 2015 assembly elections  .And the steps were taken several months ago , one at a time with no haste what-so-ever.
Rewind to 2015: It was Nitish kumar's ego and his aspiration to become PM that led to his moving away from NDA after working  together for 17 years. BJP showed maturity while Nitish Kumar went and kept the door ajar for him.  The mere concept of Mahagthbandhan was a sham in the name of secularism, actually it was a mere ploy to restrict the growth of BJP.
The alliance of  Nitish Kumar and Lalu was unnatural between two  people with entirely different characters.  One needs a free hand to run a  government with agenda of  development . But in Bihar ,the deputy CM and his party himself was epitome of corruption & nepotism .It  was not going to be one smooth sailing  and ultimately coalition was bound to fail.
Nitish Kumar soon realized his folly and wanted to get a face saving and graceful exit from this coalition.
No doubt BJP and JD got together and hatched the gameplan. Nitish Kumar had been giving  hints about his intentions ever since he openly supported Modi on the issue of demonetization. If one is smart enough , you would have seen the sequence of events following  Nitish Kumar's stance on various issues.It was contrary to  other leaders of Mahagathbandhan most of the time.
In the run up to his resignation , Sushil Modi had been making  expose of corruption done by  Lalu & family on a daily basis since last 2 months. He managed to get all the documents related to various scam which can be provided only by someone who is insider & in power of authority i.e. Nitish kumar . Raids of CBI &ED were final nail in coffin of this coalition. This drama could have been dragged further for some more time if Tejaswi Yadav had resigned. But on the contrary he refused and this was perfect opportunity for  Nitish Kumar to exit with face saving excuse. He can now  boldly say that his image is of clean politican and he did not compromise on this of corruption.
Within duration of 17 hours  : Nitish Kumar gave resignation, it was accepted, BJP held meeting of its MLAs and extended support to him. Nitish Kumar  presented support to Governor and took oath next day at 10 am. By the time congress bigshots could even land in Patna or opposition could think what happened the resturcting was complete.
The entire thing couldn't have been done without meticulous planning  of a shrewd mind i.e. Amit Shah. After Manipur & Goa , Bihar is the 3rd state where BJP is in power even after not being in majority. This speaks volume about Amit Shah who takes considers Chanakya as his role model.
The fallout of this restricting  is very grand. Modi has killed 4 birds with single shot:
Established NDA rule in Bihar even after loosing in 2015 assembly elections
The idea of Mahagathbandhan & pseudo secular team  has crumbled
Modi has made sure Nitish Kumar is no more PM contender and his competition.
Virtually sealed BJP's victory in 2019 elections.
People may say Nitish Kumar  is opportunist , but he is very smart politician. He realized that he cannot become PM , at least till 2024. So it is better to   be CM at least for next few years by aliging with the ruling party having bright future.
At the end of the day the winner will be the people of Bihar. After decades government in center and state will be same , which will eventually help in the growth of its people.
Meanwhile, with a bucket of popcorn ,  I am enjoying the Game of Thrones : Indian version !!